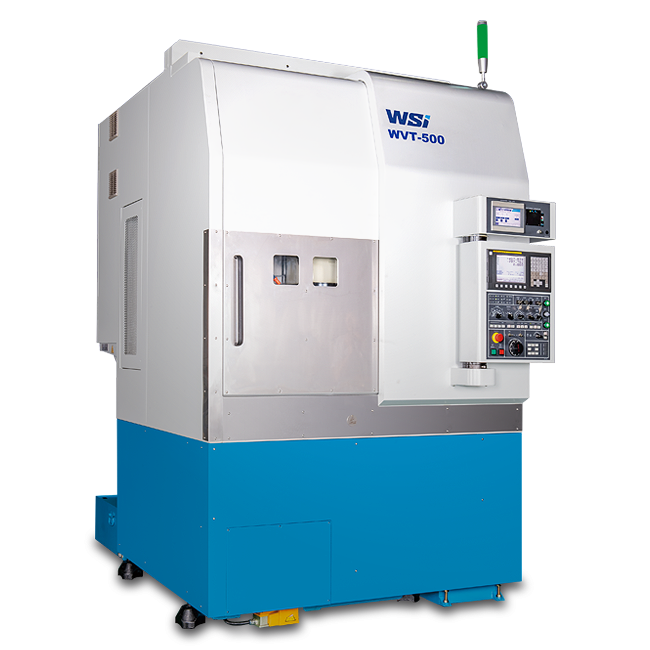 MEDIUM CNC VERTICAL LATHE
The WVT series CNC Vertical Lath features highly rigid structure. The series of machine is designed specifically for extra hard workpiece machining, and exhibits outstanding stability and dependability.
Highly Rigid Structure design
X, Z-axis are mounted with THK high precision linear guideways combined with large span design, featuring heavy load resisting and outstanding vibration dampening capacity.
Z axis feed is transmitted through Ø50 mm oversized double nuts ballscrews, which are pre-tensioned to restrain thermal deformation.
Box type column structure combined with internal ribbing provides outstanding rigidity.
The oversized base is a box type design. All ribs for structure reinforcement inside the base are optimized, leading to higher rigidity and stability, which reduces vibration to a minimum during machining.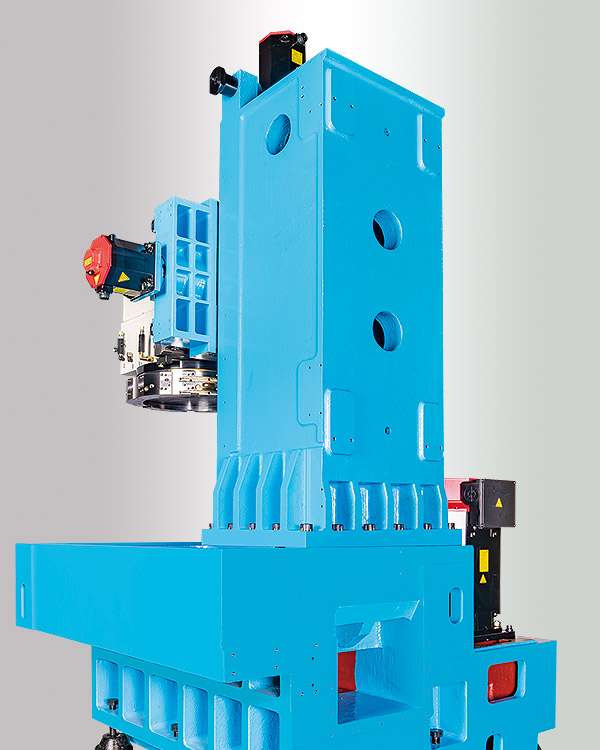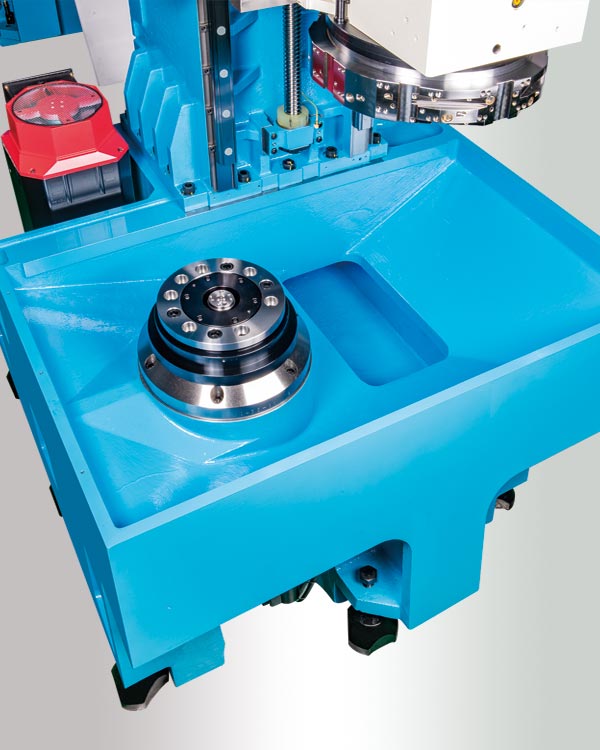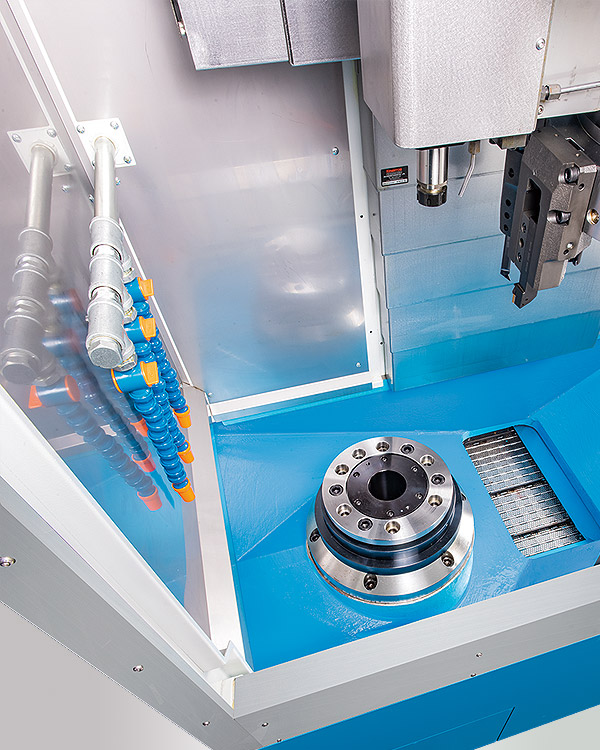 Stainless Steel Protection
The sheet metal inside the machine and base is of tilting design, not easy to accumulate chips, as well as making chip exhaust smoother.
The internal sheet metal that comes into contact with chips is fitted with stainless steel plates. This not only makes chips fall more smoothly but also ensures the safety of operator.
8T / 12T Servo Hydraulic Turret
Number of tool stations: 8 or 12 stations
The turret rotation and positioning are driven by a servomotor in combination with the use of hirth coupling and hydraulic clamping. These features ensure high positioning accuracy and outstanding stability in heavy cutting.
Waysia's exclusively designed 8-position turret with the use of 7 positions may reduce the possibility of interference by the adjacent tool. It also helps to increase machining range.
The use of WSI's highly rigid tool holder assists in shortening the extension of tool shank, while increasing the dampening effect.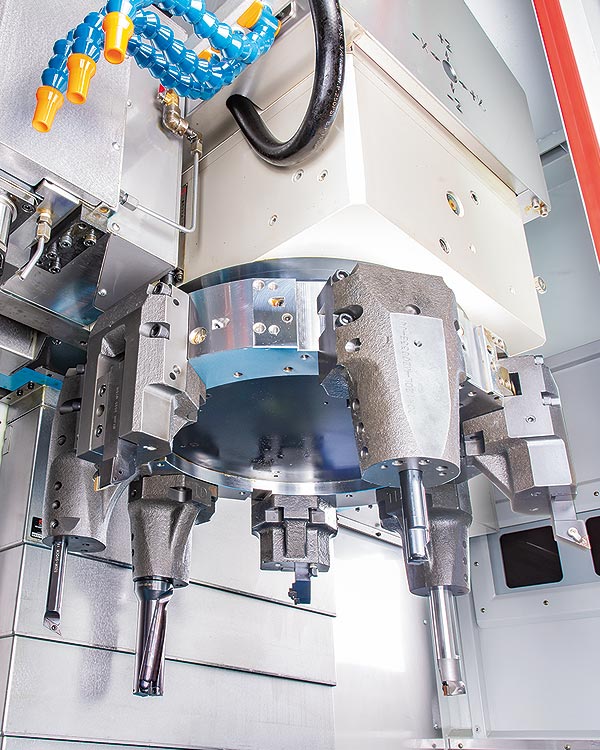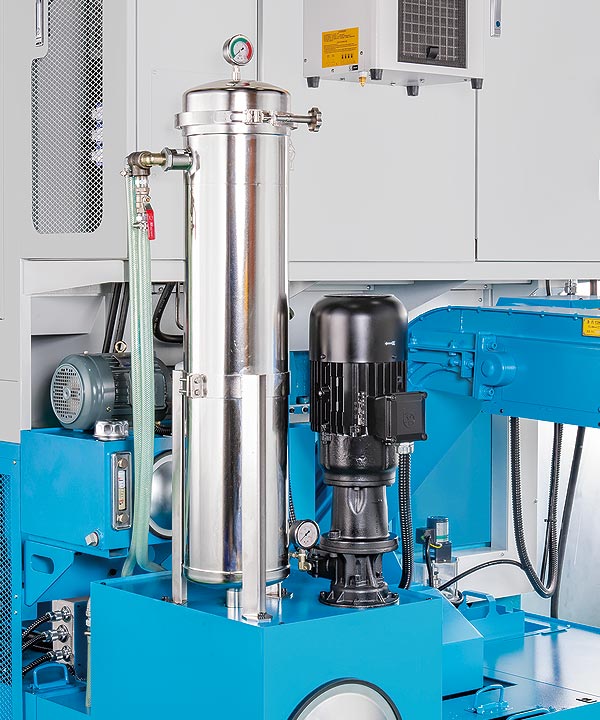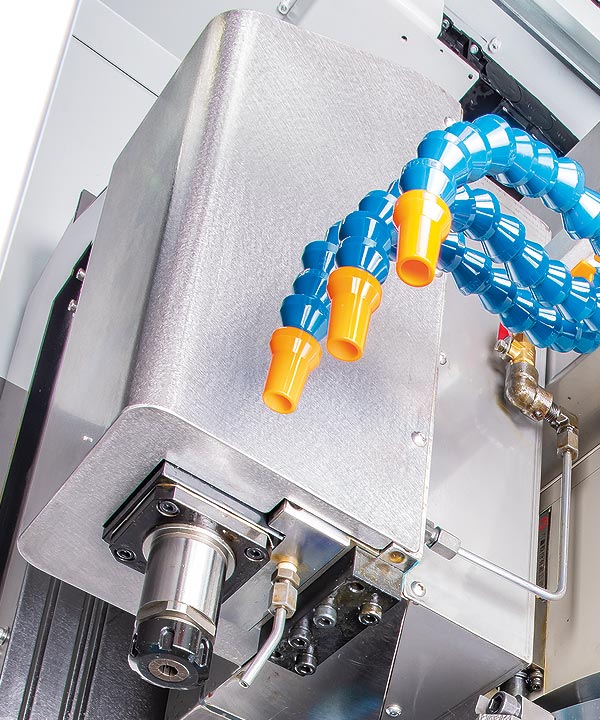 Various Optional Functions to Select
70/120 Bar High Pressure Coolant through Center
The device employs an integrated coolant tank in combination with the use of a constant pressure pump, providing various pressure changes. Thus, extending tool life while helping to solve the problem of chip winding.
Drilling Milling Axis
The drilling milling axis is applicable for drilling and milling on the end face of a workpiece. With this additional axis, turning, milling and drilling operations can be accomplished with only a single setup of the workpiece.
Tool Life Management
This function is used for setting life values for various tools and managing tool conditions, that will maintain optional tool conditions during machining.

High Pressure Intelligent Oil Station
It allows for multi-step oil pressure and sequence control as well as to display and manage abnormal conditions.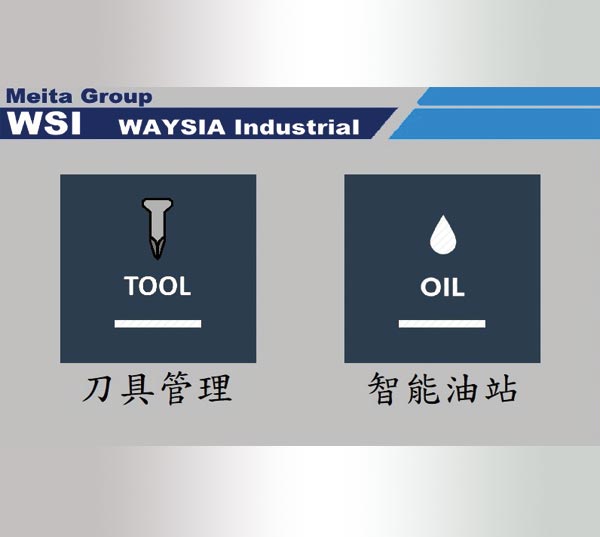 Machine Specifications:
| MODEL | WVT-360 | WVT-500 | WVT-600 |
| --- | --- | --- | --- |
| Max. swing | Ø600 mm | Ø620 mm | Ø900 mm |
| Max. turning diameter | Ø600 mm | Ø620 mm | Ø600 mm |
| Max. turning height | 500 mm | 610 mm | 800 mm |
| Max. spindle speed | 3,500 rpm | 1,500 / 3,000* rpm | 1,200 rpm |
| Spindle nose | A2-8 | A2-11 | A2-11 |
| X / Z-axis travel | 315 / 500 mm | 325 / 650 mm | 450 / 800 mm |
| Spindle motor | 11/15 Kw | 18.5/22 Kw | 18.5/22 Kw |
| Turret type | Hydraulic servo turret | Hydraulic servo turret | Hydraulic servo turret |
| No. of tools | 12T | 8T* / 12T | 12T |
| Dimensions | 1,600 x 2,840 x 2,740 mm | 1,800 x 3,160 x 3,200 mm | 1,800 x 3,240 x 3,200 mm |
| Weight | 5,400 kg | 8,150 kg | 11,000 kg |
● We reserve the rights to change the product specifications, appearance, accessories or advise no longer in use.
Standard Accessories
Chip conveyor
Hydraulic servo turret 12T
Heat exchanger
LED warning lamp
Fully enclosed splash guard
Work light
MPG Handwheel
Coolant device for turret
Auto lubrication pump
Fanuc 0iT controller
Optional Accessories
WHU intelligent high pressure hydraulic system
Auto door for operator
Linear scale
Oil mist collector
Workpiece measurement system
Tool measurement system
Tool life management system
Air gap sensor for workpiece (Festo SOPA)
Chip cart
Tool holder with coolant through center
High pressure coolant through center 70/120 bar
Air conditioner for electrical cabinet
Oil fluid separator
Drilling milling axis
Power turret
Automatic lubrication system